Vernon Hills Chiropractor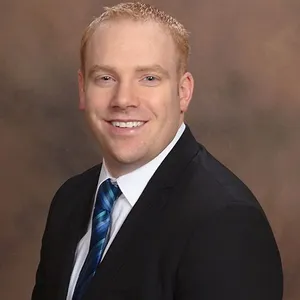 Dr. Raders subscribes to the belief that healing comes from with-in and that ultimately, "the condition of a person's structure dictates how well his or her body will function and feel." Dr. Raders, as your experienced chiropractor, has cared for thousands of patients ranging in age from just days old to over 96 years of age. His knowledge, compassion, and experience have resulted in a high percentage of success with both chronic complaints and the treatment of recent injuries.

Dr. Raders has been certified in prenatal adjusting for soon-to-be mothers. He has also been certified in non-bracing, non-surgical scoliosis correction.
Dr. Raders coaches his patients through the process of regaining their health by taking a special interest in each and every one of them. "Education is very important when working to restore a patient's health" Practice members are taught that healing and health come FROM you, rather than TO you.
The basic premise is that the body is a self healing, and self regulating organism. When there is an interference with the bodies ability to maintain and heal itself, pain, and ill health are the result. Dr. Raders works to find that interference, remove it, and allow the body to return to health.
Education:
Illinois State University 1998-2002
Palmer Chiropractic College 2002-2006
Licensure: