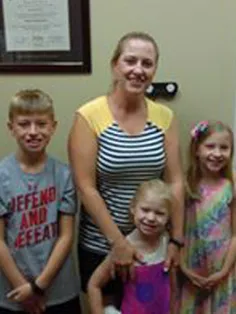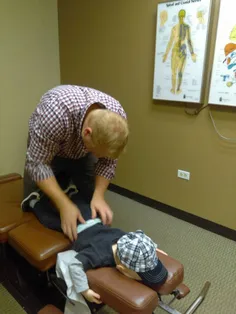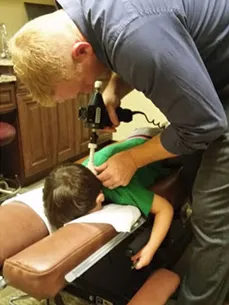 Raders Spinal Health Center is a family chiropractic office. We see kids as well as adults on a daily basis at our office. Some parents would never think to have their kids adjusted. Dr. Raders is dedicated to helping kids grow and live life to their full potential.
Chiropractic care is not only for back pain, adjustments can help with ear infections, bedwetting, asthma and allergies, digestive health, limit colic and constipation, nursing and reflux complications. Each adjustment naturally boosts the immune system. Kids and parents who partake in frequent adjustments overall will overcome a common cold or flu quicker than someone who is not partaking in chiropractic care.
Dr. Raders believes in checking children as soon as possible after birth for subluxations, which are misalignments or lack of motion within the spine that result in stress and ill health in the body. The birth process can be very traumatic for an infant; there may be twisting, pulling, or even suction happening during the birth. All these motions can cause a misalignment and subluxation to the spine at birth. The central nervous system consists of the brain and spinal cord. When there is a misalignment in the spinal cord it can cause children to experience developmental difficulties including ADHD, anxiety or even sensory integration. The adjustments will over time help reduce the symptoms by aligning the spinal cord and allowing the nervous system to function without interference.
At Raders Spinal Health Center we believe in preventive maintenance through routine adjustments. Prevention is the best medicine and it is better to start young so your child can grow and function at 100% of their true potential.